How To Choose The Perfect Case To Protect Your Smartphone Or Tablet?
icatchyadmin
It is a challenge to find the perfect case for your smartphone as most manufacturers focus on iPhones. There are different types of iPhone covers catering to different kinds of needs and users. However, for android users, the variety is limited. Given the choices available in the market, you can find a great case that fits most of your requirements.
There are different types of phone cases for a variety of uses and the user's activity from day to day. Below we have discussed what you should be looking for to protect your phone from major damage.
3 Things One Must Keep In Mind While Shopping For Phone Covers
While price is an obvious limitation one keeps in mind, there are other factors one must think of before adorning their expensive phones with cases.
1. A Good Shock Absorber
The one and the only reason it is important to have a phone case 24/7 is not because it can fall into a river or under the ground anytime. Something like that rarely happens. Our phones are with us all the time and just like us, it gets hit, bumped and falls at least a hundred time a day. No matter how much phone companies boast about their tough back cover, we all know it is a lie. Even a small fall on the ground can taper the sides and back of the phone.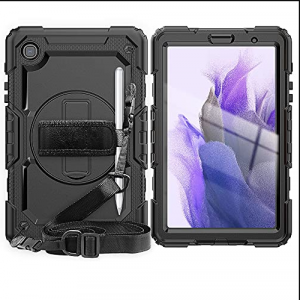 Therefore, the first thing to get a phone case that is made up of shockproof material like rubber or silicone. Avoid plastic case, as instead of absorbing the shock, it transfers it in entirety to the phone resulting in more damage. Check out the Samsung Galaxy A7 tablet case that fits the bill.
2. What Do Your Phone And Tablet Really Need?
Secondly, every user has a different need. The same model of mobile phones can need very different phone cases. For instance, someone using a Samsung model may need a slim and transparent cover to show off the phone's design. Their day includes sitting on a desk and working a 9to5. On the other hand, a construction worker owing a similar model will need a heavily built phone case as their phones keep slipping and falling down or bump a hard brick.
So, one must choose their phone cases depending on their profession and lifestyle. And of course, if you are clumsy, double that protection. Besides, a lot of people use their phones and tablet for various purposes. It can be for a presentation to your colleagues or watching a movie. Some phone cases cater to these needs as well.
3. What Kind Of Screen Protectors Do You Use?
Every smartphone is subjected to thousands of touches every day. We, in 2021, are living our lives from our phones. Thereby, it's natural to have scratches, cracks, and stains on the screen. So your phone case or tablet case may not be able to provide you with adequate protection to the screen.
Manufacturers advise using tempered glass over a plastic one. Tempered screen protectors provide great clarity and vision to the screen. Moreover, they are way more effective in deflecting scratches and cracks than their plastic counterparts.
Also Read: Top 5 Phone Covers With Stand View And Wallet Case
What Are The Different Types Of Phone Cases Available In The Market?
Once you have figured out the kind of phone case best for you and your budget, it's time to look at the various kind of cases to choose from.
Rugged Cases
Looking for something that will stand the test of time? Well, getting a rugged phone case with several layers of protection is what you need. Not only will it last you years and keep your phone from maximum damage, it will also keep your phone looking brand new. A rubber of silicone on the outer surface works to absorb shocks from falling on a hard surface and the corner shields protect the screen.
Pros: Keeps your phone safe and secure at all times.
Cons: Heavy and difficult to carry in hands.
Tough Back Cases
These are great types that work to give your phone a stylish look while keeping them safe. The hardback prevents the phone from getting serious damage while the corners ensure safety for the screen. They are also heavy but not as much as rugged cases. Ideal for students and corporate professionals running a hectic schedule. The Alcatel Pixi 4034X is an excellent choice in this category.
Pros: Protects the back of the phone as well as the screen, comes in stylish designs
Cons: Some may have a slippery surface, and are not ideal for phones with large screen space.
Bumper Cases
If you love to show off your phone's design and brand new style, then bumper cases are perfect for you. They expose the phone from the front and back while giving solid protection to the sides. Made from high-quality shock-absorbing material, the bumper case protects your phone in a minimalistic way.
Pros: Allows for the design of the phone to shine through
Cons: Lack of protection on the front and back makes it a poor choice for many.
TPU Transparent Cases
Let your phone's beauty and elegance shine through as you take it out of your pocket. A TPU cover is not the best to protect your phone. It's slim and can protect from minimal scratches and bumps. The iPhone XR case cover will provide your phone with all-around security.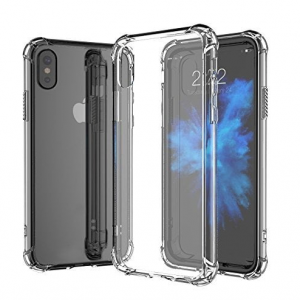 Pros: Does not interfere between the phone and the user
Cons: Cannot protect the phone from serious damage.
Flip-Open Folio Cases
Have you seen middle-aged and older people holding a giant wallet-like thing in their hand and then suddenly, it starts ringing? And you go like, wait! there's a smartphone in there?! Yes, those are flip-open folio cases that can also be used as wallets to store credit cards and coins. Made from leather, these cases are designed to hold the phones in a landscape mode and keep them completely protected from all sides. The Alcatel Wallet Cover is a great phone case for multi-purpose use.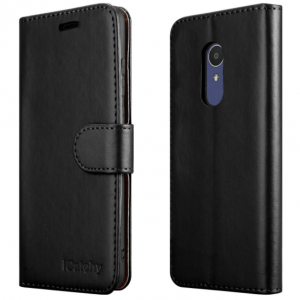 Pros: Protects your phone and keeps them safe from dust and scratches.
Cons: Difficult to carry and use the phone especially while traveling.
Conclusion
Our smartphones need maximum protection as they contain a lot of important data and information about us. Since most of us are always on the go and manage way too many things, our smartphones can slip through our fingers at any time. Protect it from severe damage and water by covering the sides carefully with an excellent phone case.